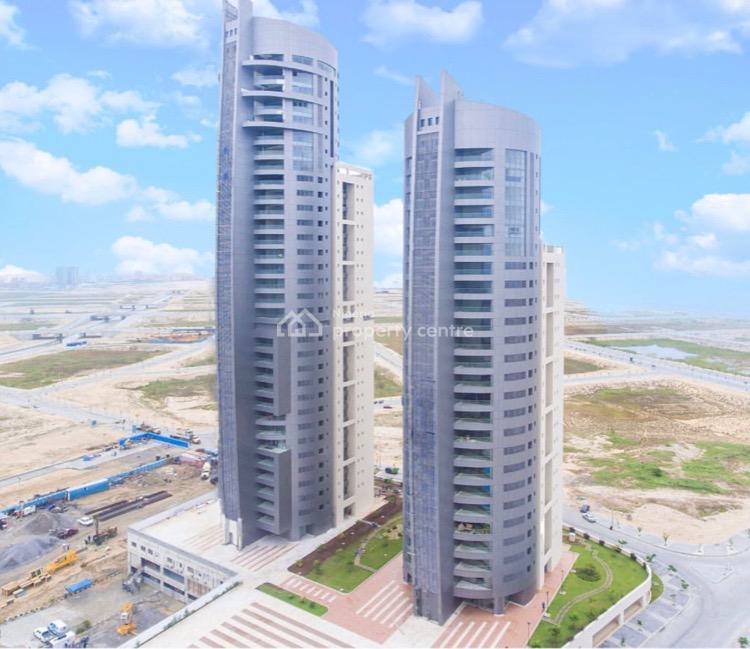 Eko Pearl Tower, Eko Atlantic City, Lagos
₦252,000,000
| | | |
| --- | --- | --- |
| Property Ref: 1356730 | Added On: 16 Jun 2022 | Last Updated: 25 Jun 2022 |
| Market Status: Available | Type: Flat / Apartment | Bedrooms: 2 |
| Bathrooms: 3 | Toilets: 3 | Parking Spaces: 3 |
| Servicing: Serviced | | |
---
Own A Luxurious Two Bedroom Apartment in Eko Atlantic City; 18 Months Payment Plan Plus Immediate Possession On First Installment.

Currently on massive promo is this luxurious two(2) bedroom apartment at discounted price in Eko Pearl Tower, Eko Atlantic City.

Benefits:

Up to 18 months payment plan.

Immediate possession of apartment after first initial payment.

Outright purchase option.

Four months limited time offer.

1st - 6th Floor
18 Months Payment Plan
Price: N252,000,000
N14M Monthly Installment.

7th - 12th Floor
18 Months Payment Plan
Price: N288,000,000
N16,00,000 Monthly Installment

13th - 18th Floor
18 Months Payment Plan
Price: N324,000,000
N18,00,000 Monthly Installment

19th - 24th Floor
18 Months Payment Plan
Price: N360,000,000
N20,000,000 Monthly Installment.



Read the below for more information:

Luxury Two Bedroom Apartment - 144Sqm

Located in Eko Pearl Tower in Eko Atlantic City, Victoria Island, Lagos is this lovely world-class luxury two bedroom apartment with a maid's room in a 24 floors tower with excellent amenities and lovely views of the ocean and the marina.

Each floor has four lovely apartments ( two units of three bedrooms and two units of two bedrooms) with a lovely ocean and marina views. The pent-floors have just two penthouses on each floor.

The apartments are configured into:

Type B: 2 Bedroom - 144Sqm - Ocean View
Type D: 2 Bedroom - 144Sqm - Marina View

Entrance- reception - living room - dining - kitchen - balconies with lovely view - two en-suite bedrooms with lovely views - guest toilets - en-suite maid's room.

Brochure available on request.

The rental ROI( Return On Investment) per annum is between $65,000 to $90,000 depending on the apartment type which will definitely increase with time.

Features Within Eko Pearl Towers:

24 hours security and surveillance room
Meeting room
Private health club
Large swimming pool
Squash court
Two tennis courts
Fully equipped gym
Lounge/restaurant/bar area

These lovely finished apartments are readily ready for you to move in. This is a well thought out design with the most-functional use of space, and it allows natural light to flood the apartment on all levels.

Do you have the capability? Let us talk, own a piece of the city( Eko Atlantic City).


A Few Things About The City

Do you know the largest US Consulate General with an anticipated building cost of $537Million is currently being constructed in the Eko Atlantic City with other embassies following suit?

Do you know almost all the major banks and top organizations have taken position in the city?

Do you know Eko Atlantic City is a free trade zone, meaning it is an independent country and operations there are exempted from taxes are levies?

Do you know there will be sea port in Eko Atlantic City and more?

Learn more about the city online. Eko Atlantic City is something!